Adventure Tours & Travel in India
India Offers a wide range of adventure sports for tourists for adventure holidays in India. India adventure tours contain Camel and Jeep safaris in the deserts of Rajasthan, White Water Rafting on the Ganges, Beas and Brahmaputra, Trekking and Skiing in the Himalayas, Paragliding in Himachal, Water sports in Goa and Scuba Diving in Lakshadweep and Andaman are the spots for adventure lovers. The flora and fauna at Pachmadhi attracts the trekker and the rapids of snow-fed rivers in Himalayan region are ideal for white water rafting. Lakshadweep offers excellent wind surfing, snorkeling and scuba diving in the crystal clear waters of the lagoons which surround each island. Take an adventure tour travel in India and you can witness major adventure tourism attractions like Camel Safari, Horse Safari, Mountaineering, Trekking, Winter Sports, Paragliding, Water Sports & Paragliding, River Rafting and Kayaking Water Sports in India.

We offer exciting range of adventure holiday tours in India and adventure travel in India. Browse our site and find more info on adventure tour travel in India packages:
India Adventure Tours
Auli, Billing, Darjeeling, Dodital, Gulmarg, Jim Corbett, Leh, Manali, Rishikesh, Sonamarg, Zanskar and many more ...
Just let us know what you like Camel and Jeep safaris, Water Rafting, Trekking and Skiing, Paragliding, Scuba Diving, surfing, snorkeling etc and we will develop a itinerary for you.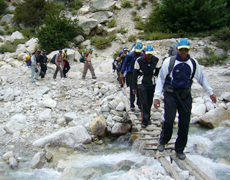 Testimonials
Put some text here which is told by your client. Who is satisfied with your services
Client name
Country
Put some text here which is told by your client. Who is satisfied with your services
Client name
Country
Put some text here which is told by your client. Who is satisfied with your services
Client name
Country